TagMatiks Wedge is in-expensive RFID software to get your data collected, decoded and where you need it. You can download at no cost and use for free up to 500 scans. Download the iOS or Android versions directly from the iOS App Store or Android Play Store by searching TagMatiks Wedge or clicking on the direct links. Get 24 x 7 Help from our success center TagMatiksWedge.com.
Many of our users leverage the application to collect RFID tag data and feed that into their other business systems including an ERP, WMS or custom business application. The solution itself supports different types of RFID handheld devices to provide flexibility. The latest versions of TagMatiks Wedge adds many new features to provide additional value to existing and new users.
EPC –  HEX to ascii Conversion
From a standards perspective, traditionally the EPC value for an UHF RFID tag is encoded in HEX but for many applications, it may be easier to view the data in ascii to represent an existing value. A new feature allows users to view data using the Inventory View feature as the ascii equivalent.
https://tagmatikswedge.com/ios/setup/inventorydataview
Location Details
While generating the report of the inventory that is collected, there is now an option to view location details of the inventory and include that in the exported file as well.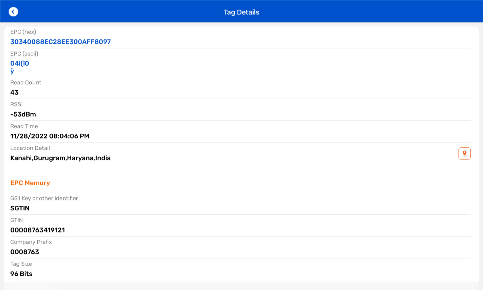 Group by GTIN & Quantity Feature
There is a new feature to group RFID tags which have same GTIN. This feature can be useful when doing a shipment verification or to create a packing slip but requires tags to be encoded in the SGTIN format. Instead of showing all the Unique EPCs, the respective GTINs, and their respective quantities are displayed. This feature is helpful in retail for suppliers to companies such as Walmart, Macy's and Nordstrom for their respective RFID programs.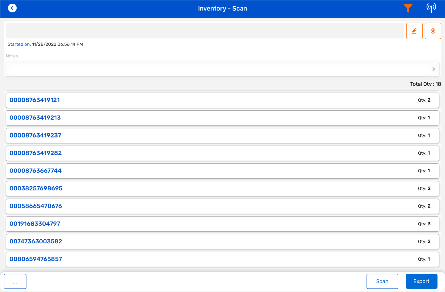 New Readers Added
Although TagMatiks Wedge already supports many industry leading RFID readers , the latest versions add support for new readers including Chainway C72 and R6, ,ATID X6 and Newland.
API Versioning for Export via HTTP Post
TagMatiks Wedge now supports the option to use two versions of API V1 & V2. V2 includes additional information and fields. This option can be reached by configuring the HTTPS Post method.
Other Minor Updates
There is now an option to choose if you want to make the Inventory Name as mandatory. There is also a new feature to display the quantity of items getting scanned while taking the inventory.