EXPLORE
RFID Virtual Assessment
Get your RFID Project going in the right direction
Why it matters?
RFID technology may behave differently depending on the physical environment, tagged assets / inventory and RFID hardware/ tags/ labels selected. Onsite testing may be recommended before a full roll out; however, using virtual tools, understand the benefits of the technology before you invest.
Understand value added benefits that RFID provides to existing business workflows.
Examine existing IT infrastructure to simplify architecture and deployment.
Reduce down the road project costs by having a solid understanding of what to expect with the technology.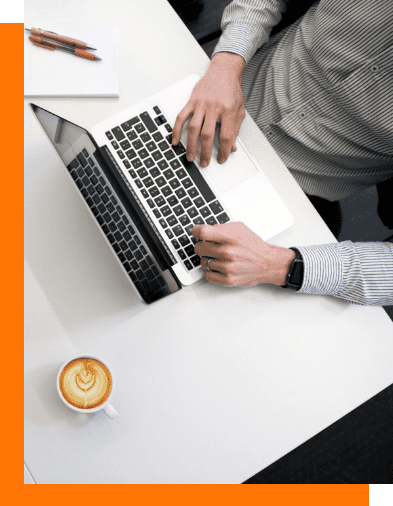 SERVICE INCLUDE
RFID Crash Course Session [2 Hours Virtually]: Review the basics of RFID including the different types of technology, hardware options, fundamentals of RF physics and best practices.
Business Case Review [1 Hour Virtually]
Customer IT Landscape Review [1 Hour Virtually]
Tagged Asset or Item Review [1 Hour Virtually] – Up to 3 distinct products
Customer Physical Site Review – Up to 3 distinct read zones
Recommendations Report [Done offline and delivered electronically]
Executive Briefing [1 Hour Virtually]
WHAT TO EXPECT
Professionally Developed Report by trained SMEs (Subject Matter
Experts) including
Business Case Requirements.
IT Landscape pertaining to RFID
Physical tagged product recommendations
Suggestions for RFID tags to start testing
Suggestions for budgetary bill of material and cost for
a full roll out.
Recommendations for physical installation (as
applicable) and best practices.
ROI (Return on Investment) Estimates.
WHY CHOOSE RFID4U ?
Solution Provider for 23+ Years
Training division has trained tens of thousands
of people on RFID.
RFID4U has been instrumental in CITY Furniture's successful RFID implementation and ongoing support. They are true RFID experts and understand both the theoretical and practical implementation considerations to make RFID implementations successful!
I would highly recommend RFID4U for any RFID engagement.
– Chad S., CIO, CITY Furniture
"After reviewing several different RFID solutions, RFID4U was the winner hands down. It is an affordable solution with an intuitive user interface. I found the software easy to configure to meet our needs. This solution has saved our company time and money. It is helping us keep our employees from serious injury or fatality: we are using RFID4U to track testing of life saving safety equipment."
- Keith B, Omaha Public Power District
"RFID4U has enterprise class (RFID technology) applications that are core and integrated with various industry best RF readers. The software is made so simple that anyone with minimum IT skills can easily set up and take go live within 2 to 3 weeks. I love TagMatiks Core due to its flexibility, compatibility with any RF reader brand, and minimum operating costs. Sanjiv and Archit are immensely skilled with RF technology, especially Sanjiv is the encyclopedia for RF technology and Industry trends."
- Srikanth P., Director Business Systems, NeilMed Pharmaceuticals.