TAGMATIKS
NEXT GENERATION SOFTWARE PLATFORM FOR RFID & BUSINESS APPLICATIONS
TagMatiks is a next generation RFID software platform for data collection. At the heart of the platform is TagMatiks Core, a RFID Middleware software component that includes extensive reader management and enterprise grade integration capabilities. In conjunction, there is a business suite of software applications to solve everyday business needs with vertical based workflows, reporting, analytical and dashboard capabilities.

WHY TAGMATIKS
MODULAR PLATFORM
Pick and choose the appropriate software modules that are right for your business. At the heart of the platform is TagMatiks Core, which provides a layer for RFID device management and integration. Surrounding Core are business software applications for solving real world problems like asset tracking, field inventory, work in progress and more!
ANALYTICS & REPORTS
By leveraging extensive data collection through RFID and other sensory technologies, the TagMatiks platform provides customizable analytical dashboards and reports. View key performance indicators and metrics that are relevant so your business can make more informed business decisions.
ENTERPRISE GRADE
Scale up to your business needs. Designed for the cloud, leverage enterprise grade yet low cost solutions. Take advantage easy to use and secure APIs to integrate your data back to your business systems.
ROBUST API
Leverage the robust API so you can integrate TagMatiks back to your ERP, WMS or other business application.
MOBILE SUPPORT
Out of the box data collection and workflows from mobile applications available on iOS, Android and Windows.
FLEXIBLE ARCHITECTURE
Available in various hosting models including both single and multi-tenant models to match your enterprise's needs.
Cradle to grave visibility, from inception to consumption. TagMatiks AT is a cloud-based asset tracking platform with next generation analytics and reports
TagMatiks Asset Tracking Lite
TagMatiks AT Lite is a lightweight RFID Based Asset Tracking Software designed to jump-start your asset tracking initiative. The solution is available as a standalone application for easy installation & setup.
TagMatiks Wedge is a low cost, easy to use mobile application that has support for most leading RFID handhelds. Feed data using flat files and API feeds.
TagMatiks PM (Print Manager) simplifies the process and makes it easy to manage the printing and encoding of RFID labels. The first step of starting with RFID is tagging/ labeling the desired products.
TagMatiks Field Inventory
TagMatiks FI is a cloud-based platform for managing field and consignment inventory that leverages various AIDC technologies for data collection and analysis.
TagMatiks Core is the heart of TagMatiks. It's a cloud based RFID middleware that collects and feeds RFID data to enterprise and TagMatiks applications. It also integrates via APIs, databases and flat files.
When starting an RFID project, choosing the right RFID tag is essential. TagMatiks Tag Tester makes it easy to quickly and efficiently test RFID tag performance and benchmark results.
The TagMatiks ST manages the entire lifecycle of surgical or medical equipment sets. The solution is designed to leverage RFID technology for quick and simple data collection.
TagMatiks Integration
TagMatiks is designed to be a data rich software platform. Use the extensive out of the APIs to integrate back to your business systems.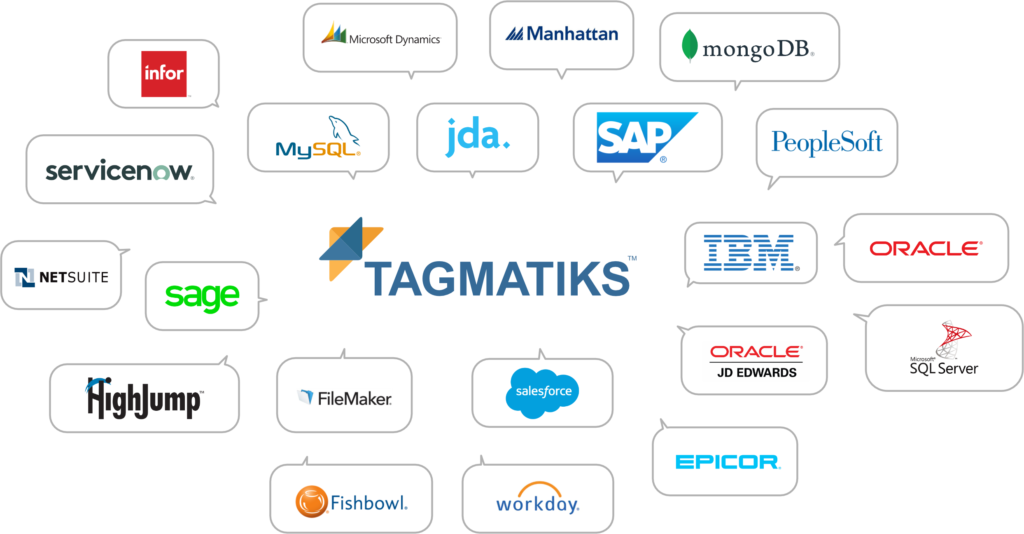 SOLUTIONS USING TAGMATIKS
Complete RFID Software Suite for Innovative Solutions