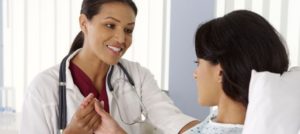 According to Mark Roberti, the founder and editor of RFID Journal, in 2013, only about 10% of hospitals warmed up to RFID technology. The numbers for 2016 are not available yet, however, it appears that hospitals and their vendors are starting to embrace RFID technology more and more. Not just based on news articles, but also observed increased activity in the market and demand for RFID-related services.
Healthcare industry has one main function and that is to care for patients. As the baby boomers are aging, and health insurance is becoming more available to all, the demand for healthcare is increasing. The hospitals and their vendors have been concentrating on their primary function and not on embracing technology and systems that could improve their bottom line and increase safety. They have hard time keeping track of their assets, supplies, patients and personnel as their pace increases and all of this only gives rise to possibility of errors, which can be potentially fatal.
There are several ways healthcare providers and their vendors can implement RFID technology that will have a direct impact on their patient and personnel safety.
Temperature Tracking: Temperature tracking for medicines, blood and tissue samples, vaccines and other sensitive materials ensures that the medical items have been correctly handled and are safe to use. Using a temperature tracking system increases quality control, reduces waste, lowers cost and most of all increases patient safety. We have discussed a temperature tracking system in our previous post.
Pharmacy and Laboratory Labeling: Tracking test tubes, vials, blood bags and prescription medications using RFID prevents misidentification of human samples and medicines and increases accuracy and safety.
Injection and Drug Dispensation Safety: By scanning an RFID tag embedded in patient's wristband and the drug bottle with a handheld reader, system matches the drugs to the patient in the database and provides confirmation, or alert, if there are errors on incorrect drugs or dosages. The system can be also tied to the inventory management system.
Access Control and Tracking Patients: In mental health institutions, drug rehabilitation centers or facilities for the elderly, it is important to make sure that patients don't wander off, on purpose or accidentally. In this case, an RFID tag placed on a patient, in form of a necklace, wristband, ankle strap, attached to a shoe or sewn into clothing, can help authorize and open access to various parts of the building as well as de-authorize and close exits from the facility and provide alerts.
Access Control for Personnel and Visitors: Similar system to tracking patients can be also used for medical personnel and visitors, to allow access to various parts of the facility. For example, only certain personnel would be allowed into a surgery room, ICU or a supply closet.
Tracking of Surgical Instruments and Supplies: All items used during surgery and present in the operating room must be counted to ensure that nothing was left inside the patient. If all items are RFID tagged, inventory becomes very easy and quick. This leaves more time for nurses to take care of patients and assist doctors, which also increases quality of care. This system can be also connected with the inventory and asset management system within the hospital. Surgical kits can be further tracked for processing to make sure they were properly received and sterilized before use and returned for refill after. For more info about this system, look here.
There are many other applications for RFID that could increase safety in healthcare, including asset management systems to ensure that life-saving machines are located quickly and are properly maintained and available; hand-washing stations to ensure that doctors and surgeons wash their hands for a required amount of time to remove contaminants; anti-counterfeiting measures for drugs and supplies and many other measures.
Let us know how we can help make your medical operations safer!