Summary:
This article explains how to upgrade the Zebra RFD8500 RFID sled reader.
If you receive the following message from TagMatiks AT Lite, "Device connection initialization failed", you may be running an older firmware version that may need to be updated. The following steps will outline how to update to a newer version of firmware.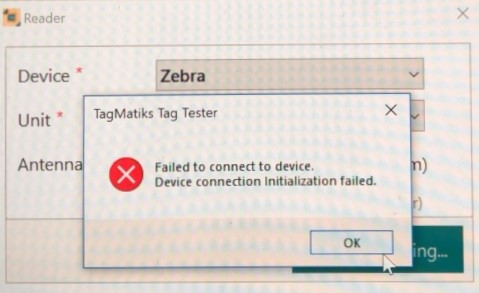 Installation of Zebra 123Scan
Download the Zebra 123Scan utility software from the Zebra website.
Based on your system requirements, please download the 32 Bit or 64 Bit version
https://www.zebra.com/us/en/support-downloads/software/utilities/123scan-utility.html
Once you downloaded, 123Scan, we'll need to install it.
Double click the Zebra_123Scan_(64bit)_v5.00.0008.exe File and follow steps below
Click the Install button to install 123Scan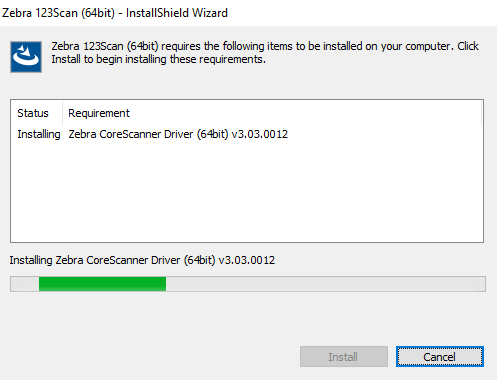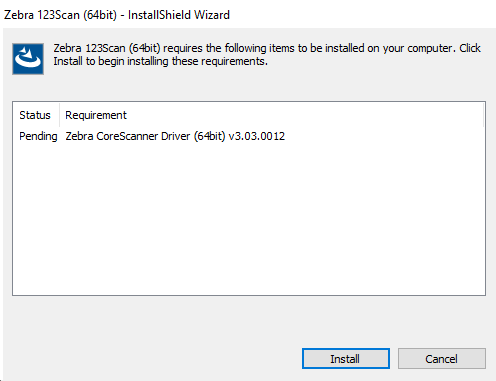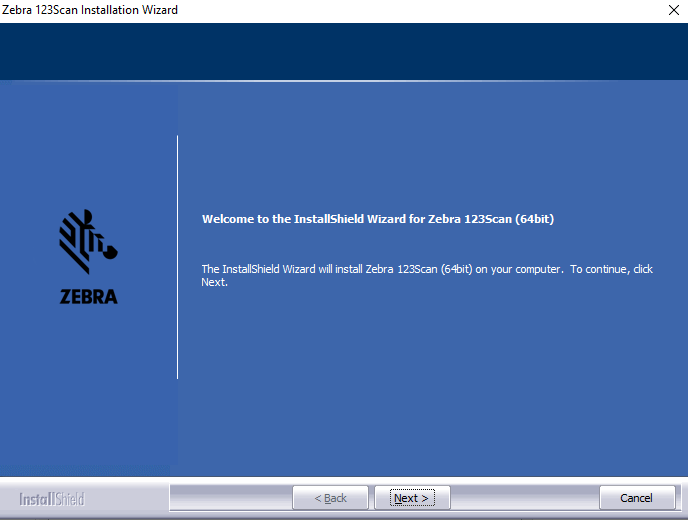 Click the Finish Button. You can launch the application by clicking the shortcut from the desktop.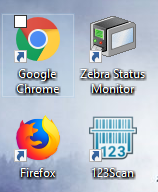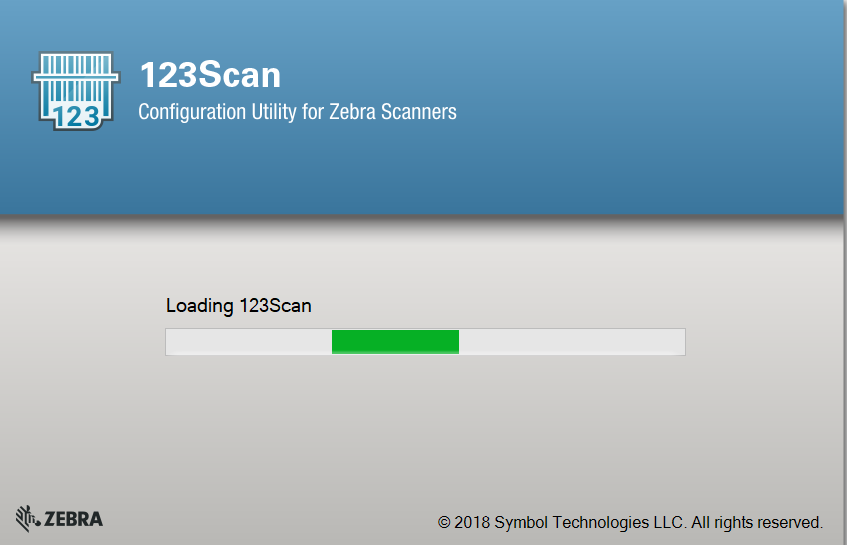 After loading the 123Scan software, connect your Zebra RFD8500 Reader to the USB Port on your PC.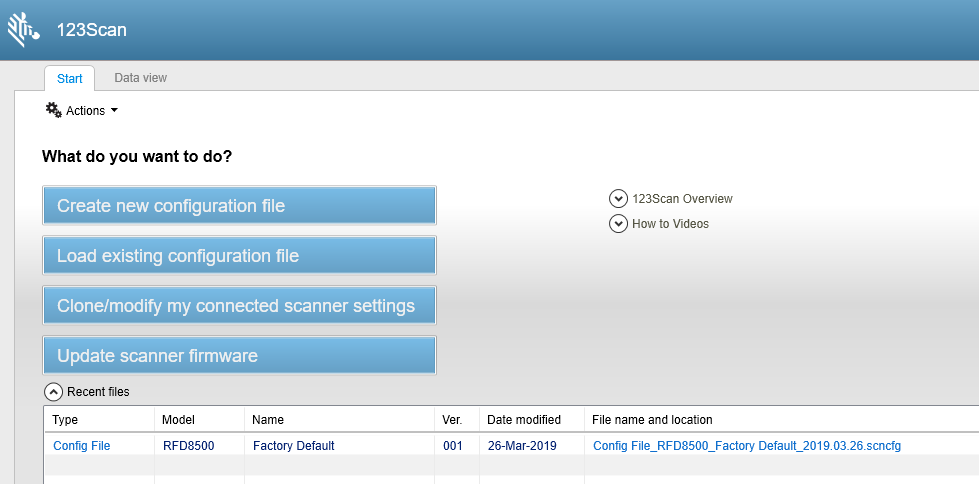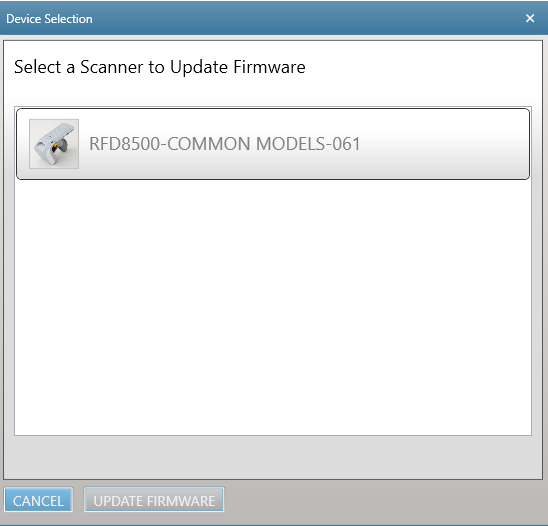 Click on 'Update Scanner Firmware'. The device selection screen will popup to select your RFD8500 and then Click UPDATE FIRMWARE.
Select Option 2 Load Firmware AND Reset to factory defaults. Then Click Update firmware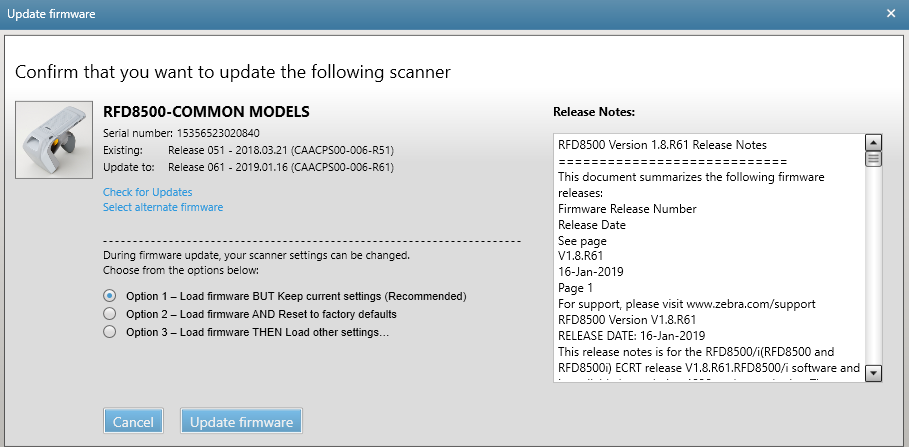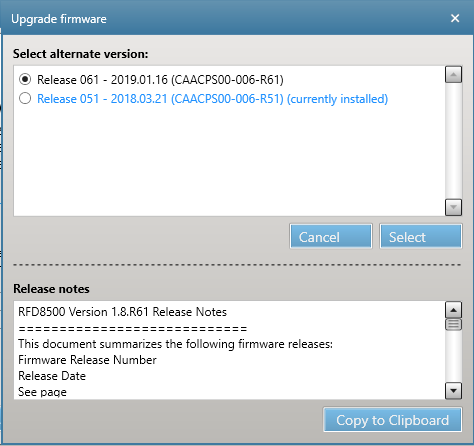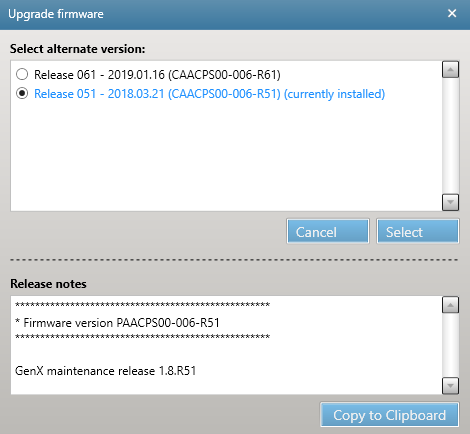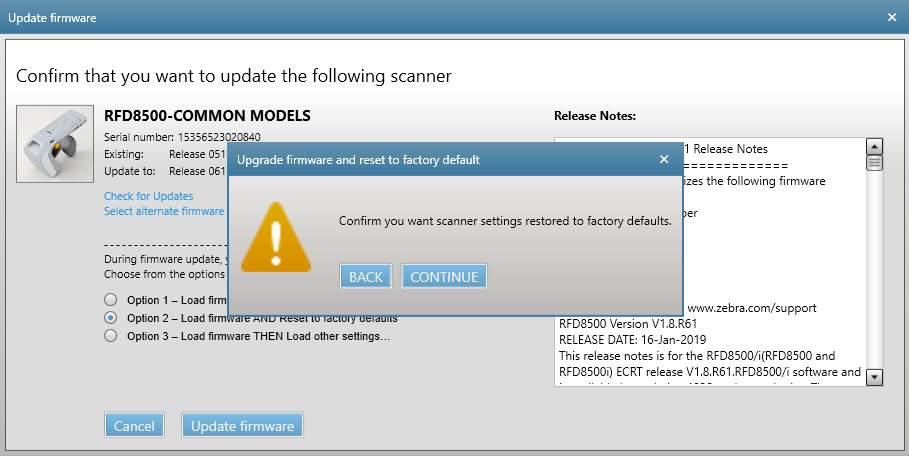 Click Continue Device to start updating the Firmware and reset the factory settings.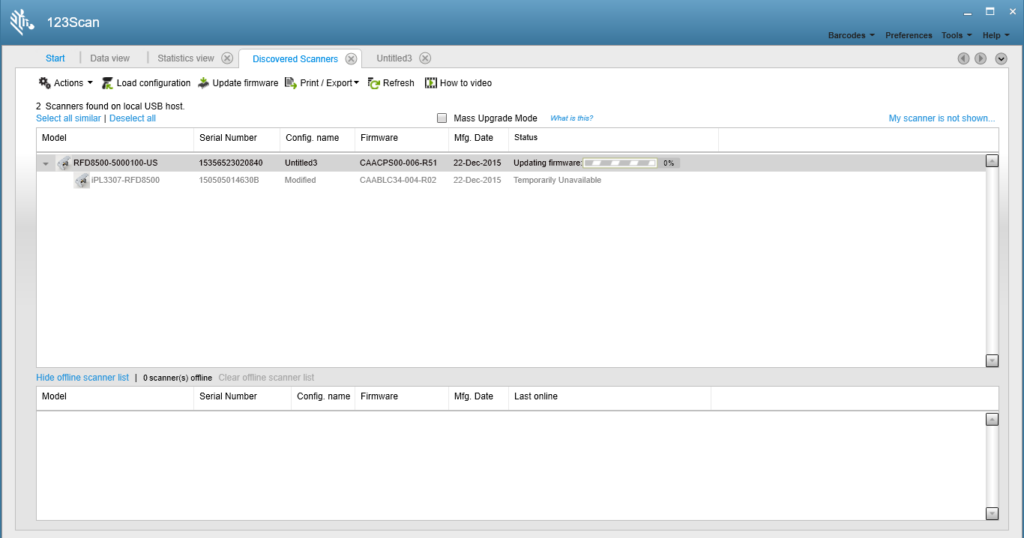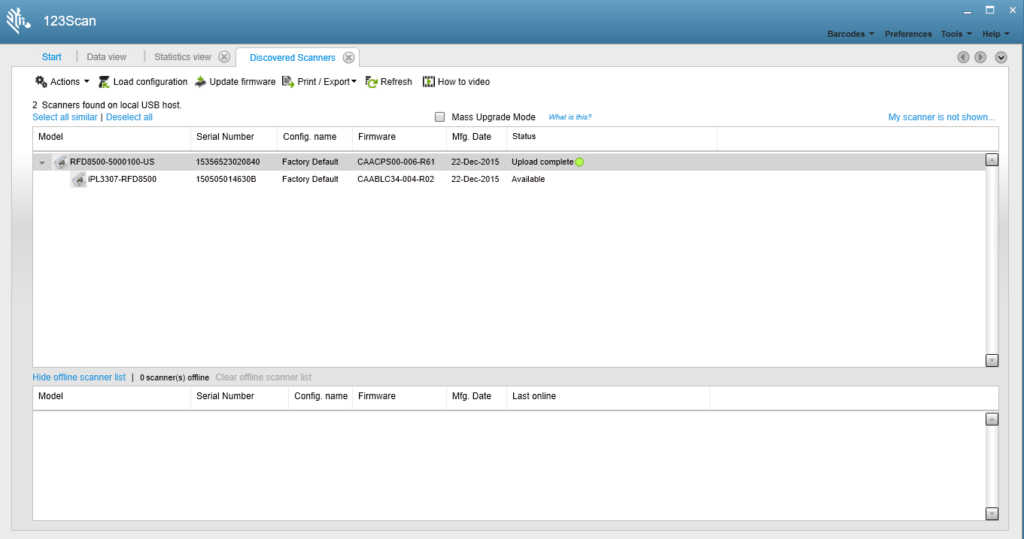 Activity Report can be viewed with the recent updates and activities.
Regulatory Settings
After updating firmware, the device needs to configure the basic settings.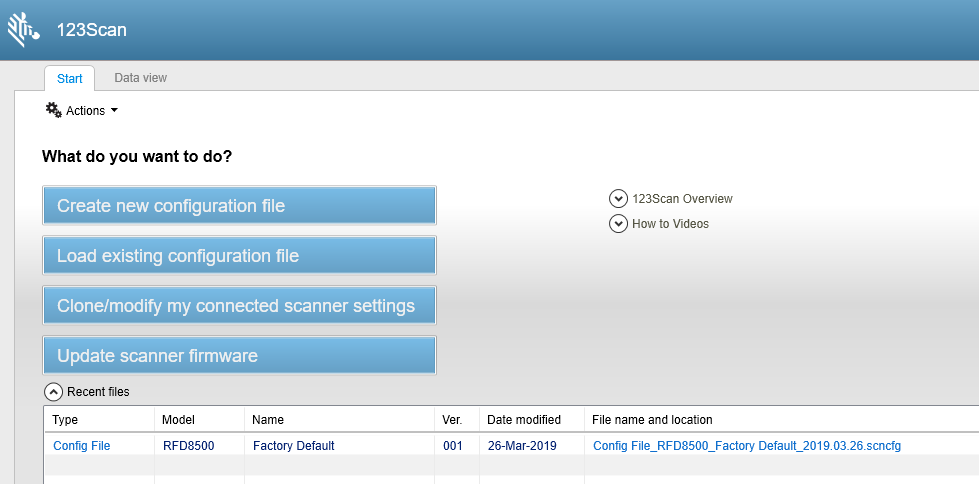 The screen will navigate to Factory Defaults with configuration file summary and click custom settings and Click Regulatory Configuration → Country of Operations. Select a specific country from the list and click Done.

After saving the configuration file, please click Load to the scanner. A popup screen will show the Load configuration. Click on to load the configuration file.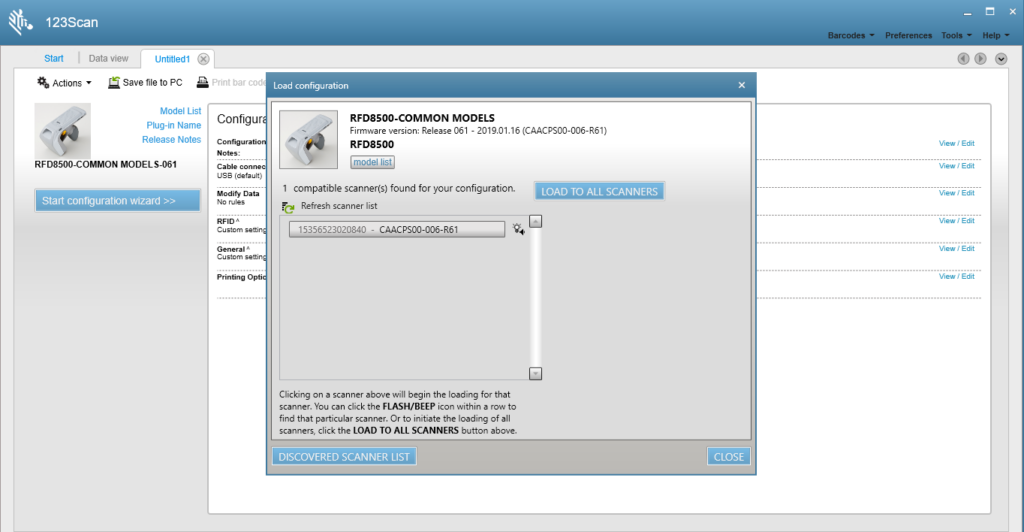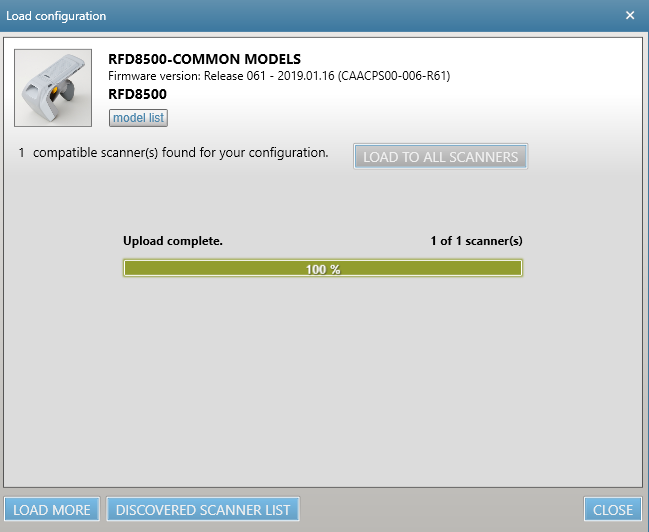 After reaching 100%, we can remove the USB cable and connect to the TagMatiks AT Lite application via Bluetooth.