Summary:
This article explains how to modify and edit assets in TagMatiks AT Lite
Step 1
Menu→ Manage Assets → Edit Asset
Step 2
Once you open the edit asset screen, based on the part number the asset can be edited. Click the search button after entering part number and the grid will populate.
Step 3
Asset Edit →

click the button to edit an asset.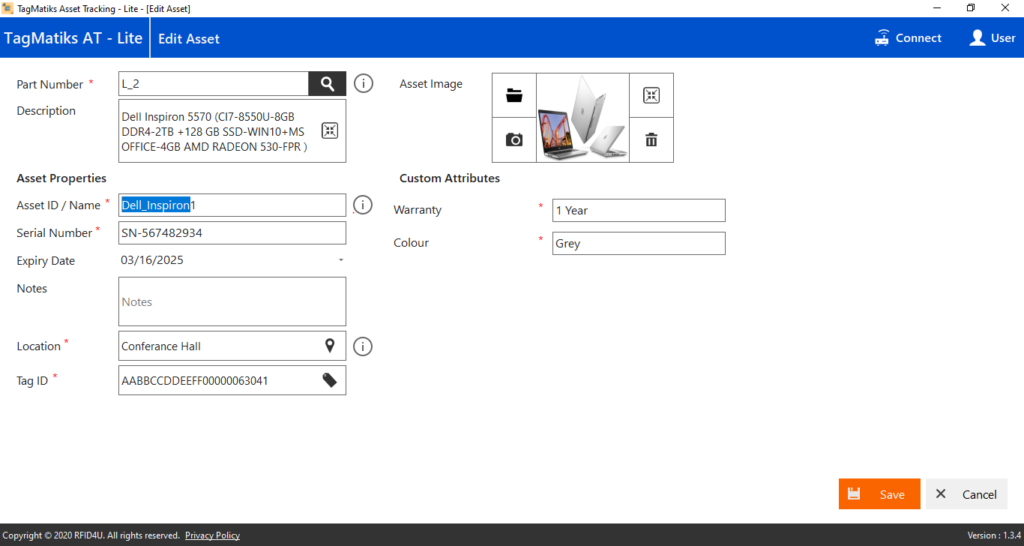 After editing any desired data, click 'Save'.