Your RFID Solution Partner
RFID4U uses RAIN RFID technology, machine learning and analytics to offer an industry leading platform, TagMatiks. Our customers leverage TagMatiks for use cases like Asset Tracking, Field Inventory, Uniform Tracking, Work in Progress, Medical Set Tracking and more. As a trusted leader in the market, we have been offering RFID solutions for more than two decades.
Low Cost Solutions to Enable RFID Adoption

TagMatiks AT Lite is a lightweight RFID Based Asset Tracking Software designed to jump-start your asset tracking initiative. The solution is available as an iOS, Android and Windows application for easy installation & setup. The asset tracking software provides the ability to connect to an RFID handheld scanner to assist with data collection.
Streamlined RFID Tagging
Asset Management
Guided Cycle counts
Quick Check-In/Check-Out
Multi Lingual
Reporting & Data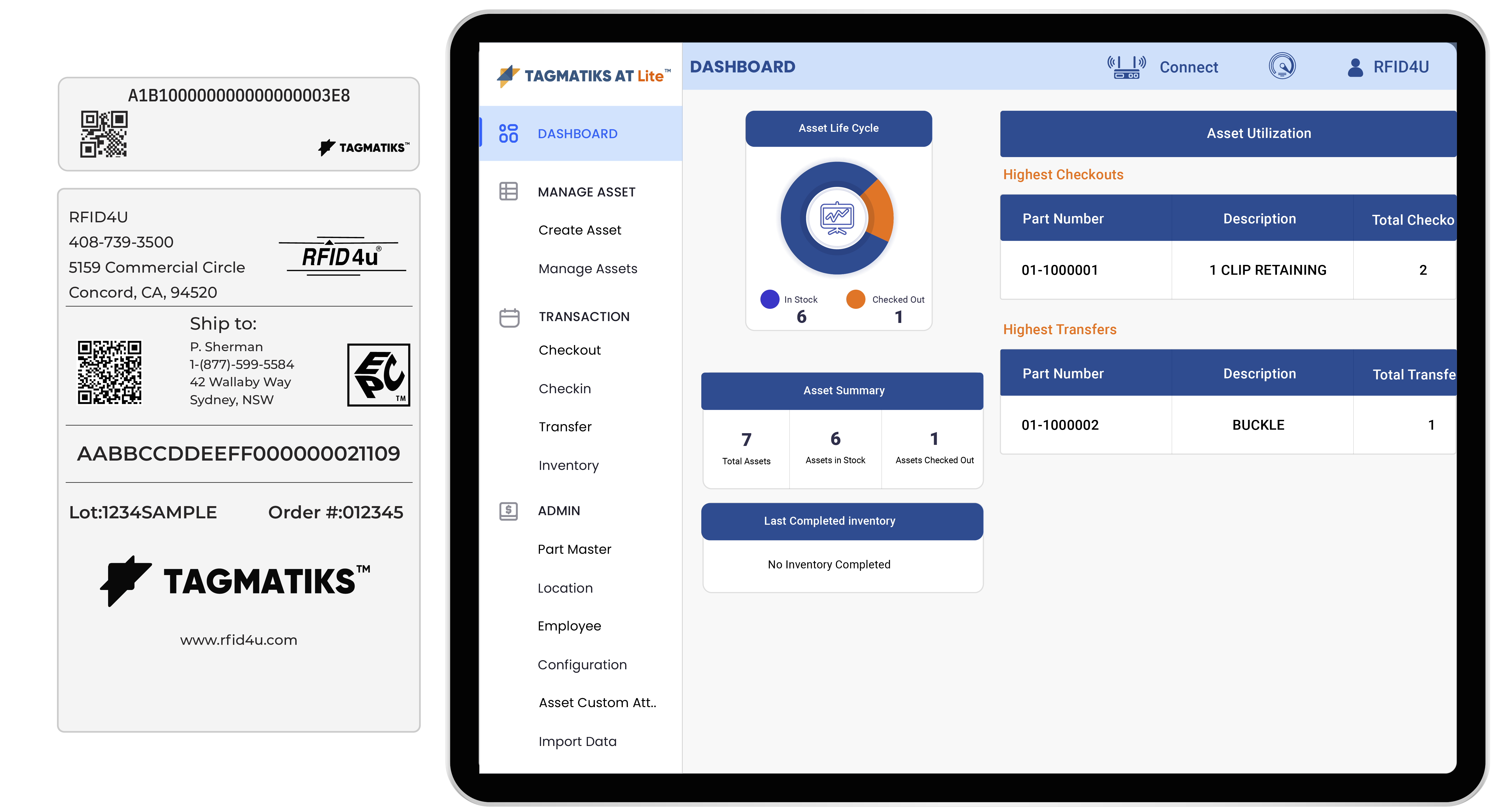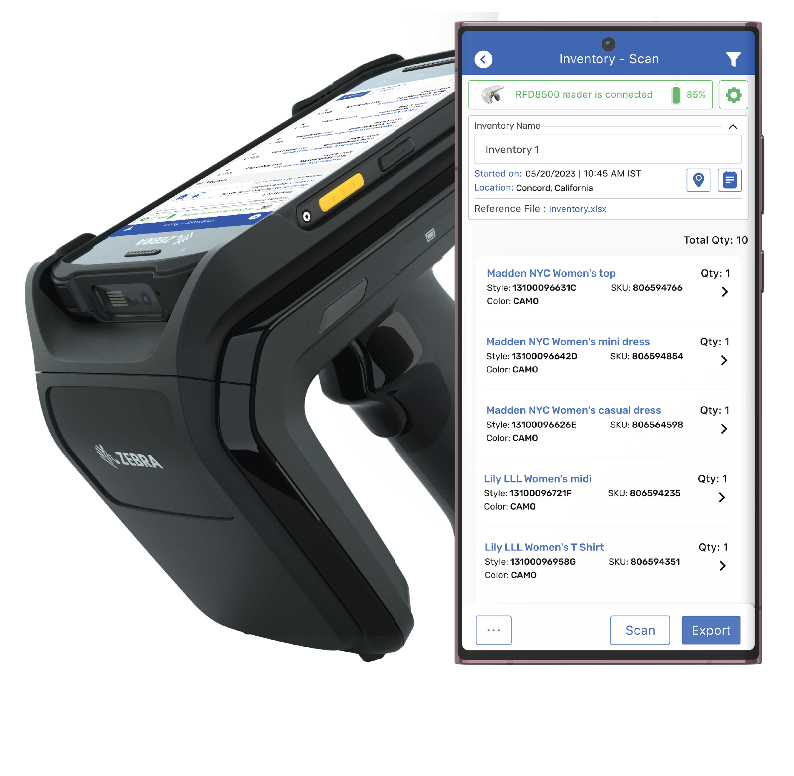 TagMatiks Wedge is a simple to use RFID software application for mobile devices. TagMatiks Wedge is designed to collect RFID data using an RFID handheld or sled and then feed that data directly to business systems and applications using a wide variety of formats and options.The solution supports both all in one RFID handhelds as well as iOS and Android devices in conjunction with an RFID sled.
Simple Data Collection
Integration & Connectivity
Robust Device support
Extremely Configurable
Low Cost
Tag Validation
Enterprise Solutions that Scale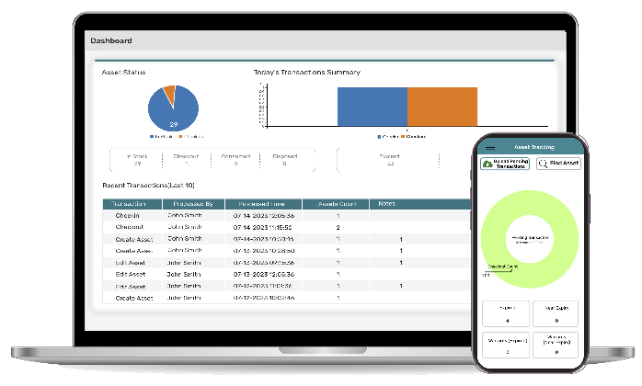 TagMatiks AT is a cloud-based asset tracking platform that leverages various AIDC technologies for data collection and analysis.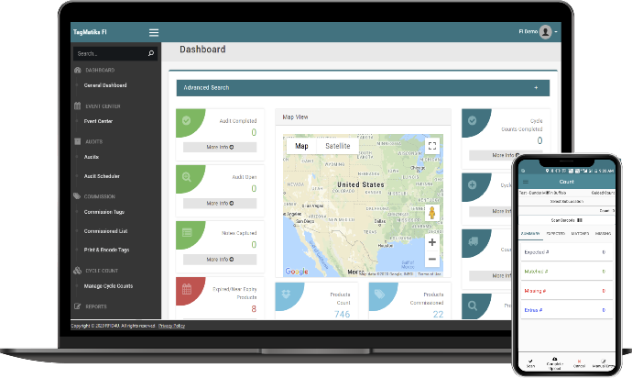 TagMatiks FI is a cloud-based inventory tracking platform for keeping track of field and consignment inventory using RFID.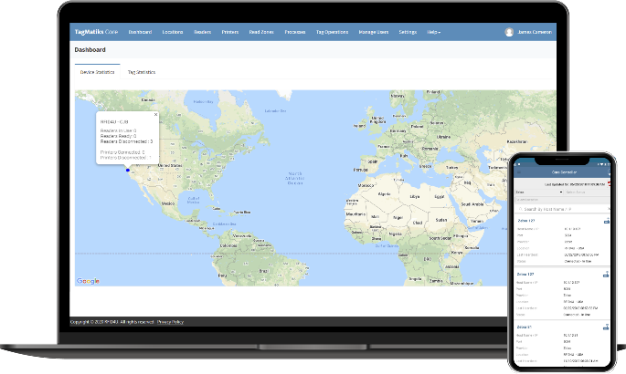 Use TagMatiks Core to add RFID capabilities to your existing workflows and business systems.
Transform Your Business With TagMatiks and RFID

Providing Innovative and Sustainable Solutions
TagMatiks is a next generation RFID software platform for data collection. At the heart of the platform is TagMatiks Core, a middleware software component that includes extensive reader management and enterprise grade integration capabilities. In conjunction, there is a business suite of software applications to solve everyday business needs with vertical based workflows, reporting, analytical and dashboard capabilities.

Full Solution Provider
We deliver end to end RFID solutions with a proven track record of success.
Flexible Options
We have an extensive portfolio of solutions so you get exactly what you want from low cost options to robust enterprise solutions.
Designed for the Future
Our solutions are carefully crafted for user experience, security and robust functionality in mind.