Summary
This article explains how to connect a RFID Reader to the Application.
Prerequisite
Enable Bluetooth connection in mobile device & Handheld RFID reader.
RFID readers are to be connected through Bluetooth Device settings and to be paired with mobile devices and Applications.

Step 1
Side Menu → Manage Readers → Available Readers List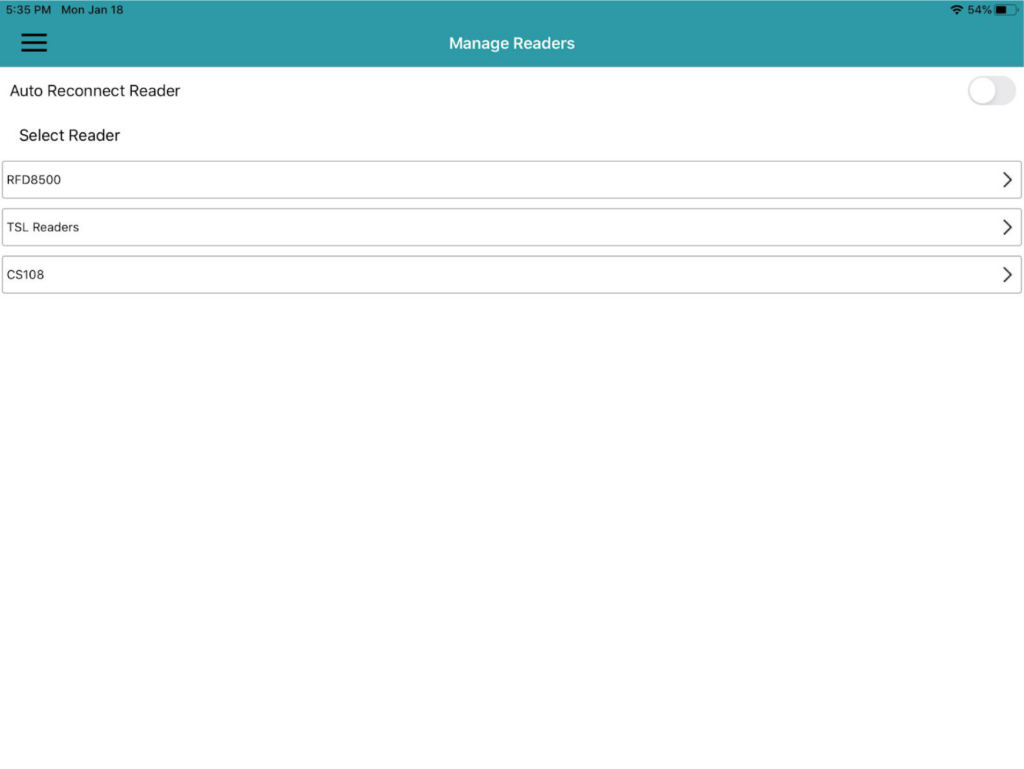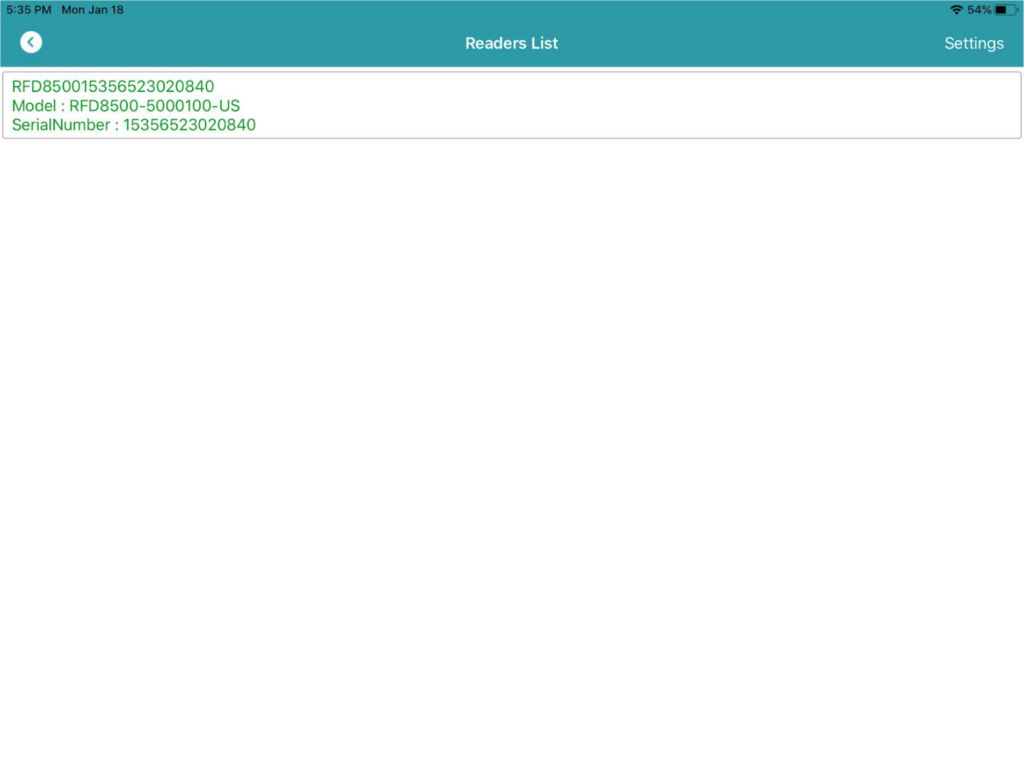 Select Appropriate reader from the available device list then the screen navigates to the Reader Connection Page.
Once a user connects a reader successfully then users will get a connected successfully alert message.