Summary
This article explains how to Apply the Filters for Memory Bank
Step 1
Side Menu → Application Configuration → Filters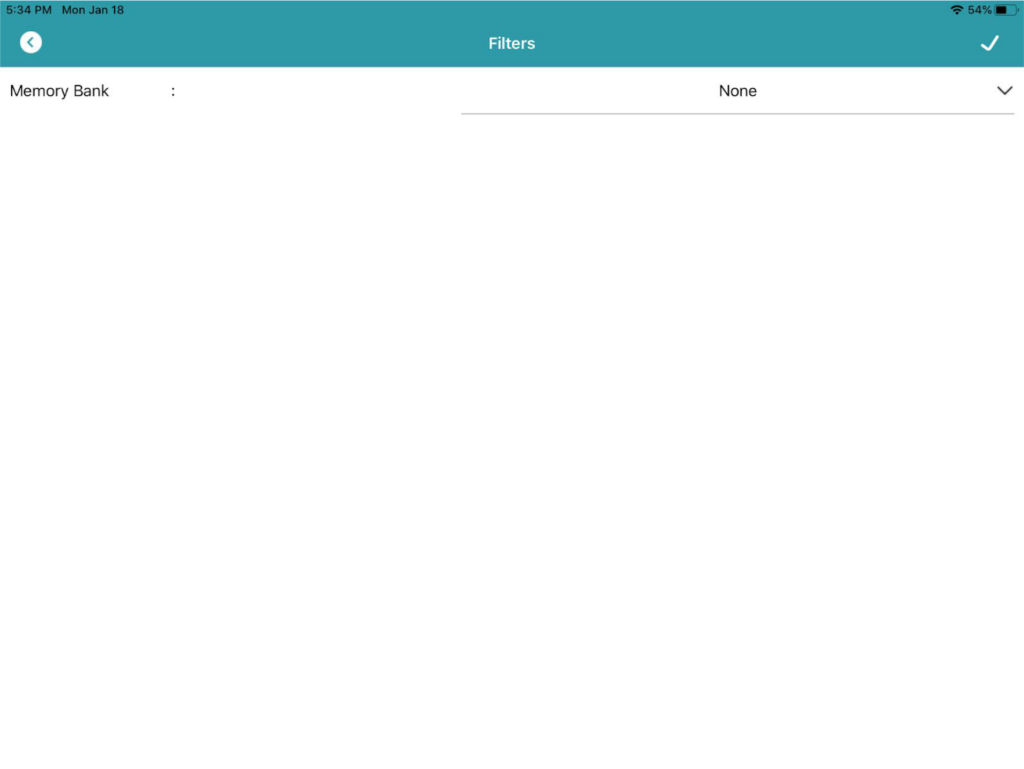 Step 2
Select any one of the Memory Banks from the following list, and the screen updates as shown below screen.
EPC
TID
USER
RESERVED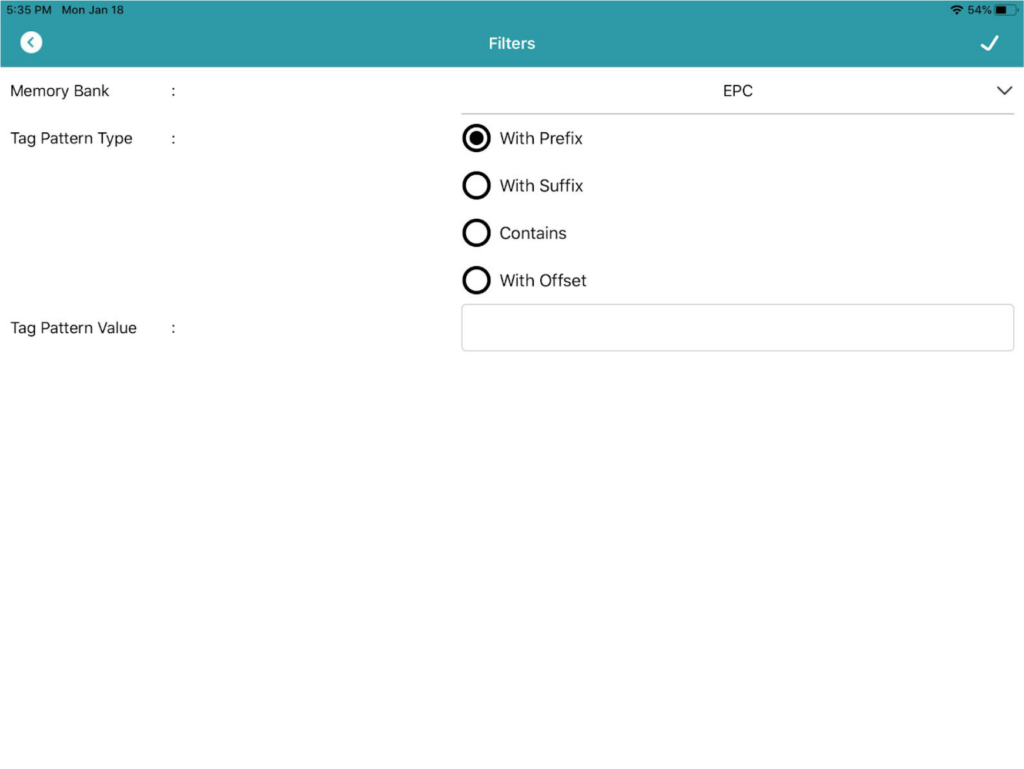 Tag Pattern Type has four different types.
With Prefix
With Suffix
Contains
With Offset
Step 3
Example : If the user selects With Prefix type then enter the prefix in Tag Pattern Value. If the user entered AB as the prefix. While doing the Inventory, the application will filter and show the Tags starting with the prefix as AB.