Summary
This article explains about the Export Configuration in Wedge.
Step 1
Side Menu → Application Configuration → Export Configuration.
This is mainly used to export the data.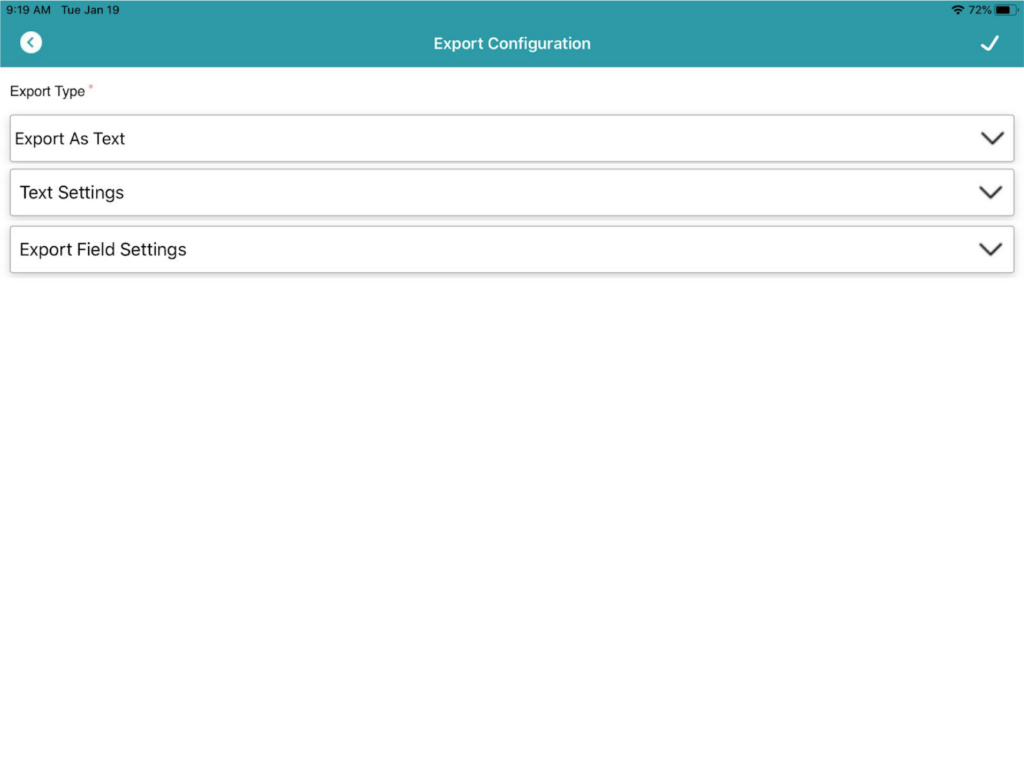 Step 2
Export Type – It is a selectable field based on the export type that can be selected by Export as Text, CSV, Share Activity and HTTP Method.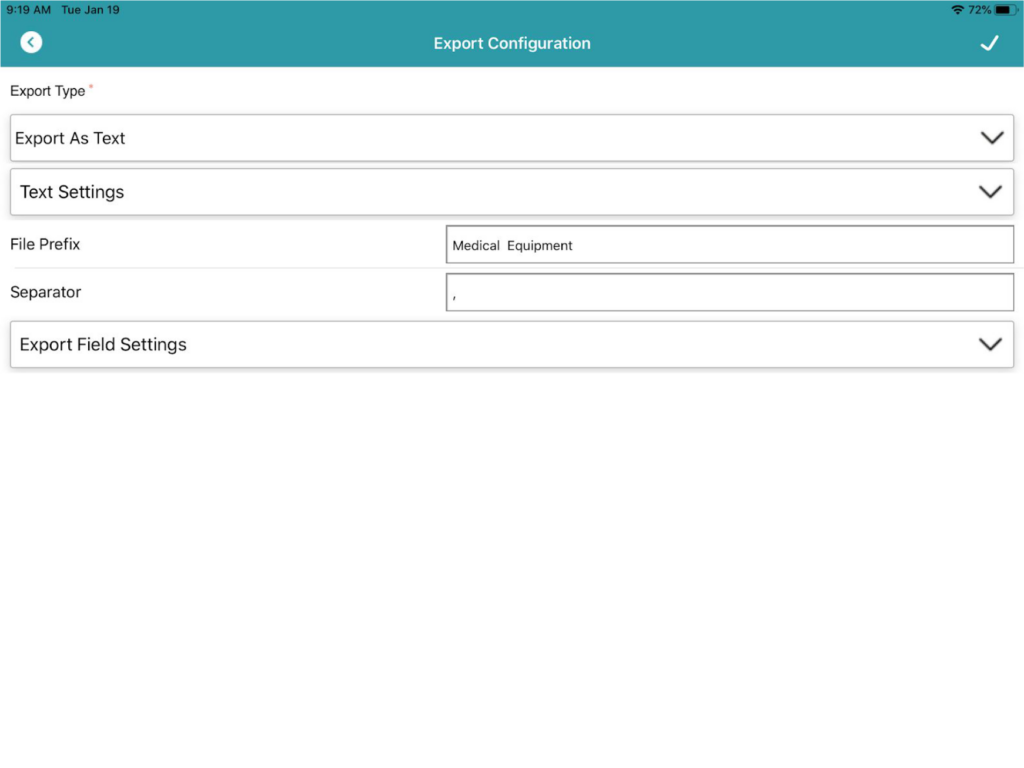 Step 3
Text Setting – It has two types. Both are used for Exporting the Data.
 File Prefix – It can be used as a prefix file name for the Exported Data file.
 Separator – It can be used as a separator between two values in an Exported Data file.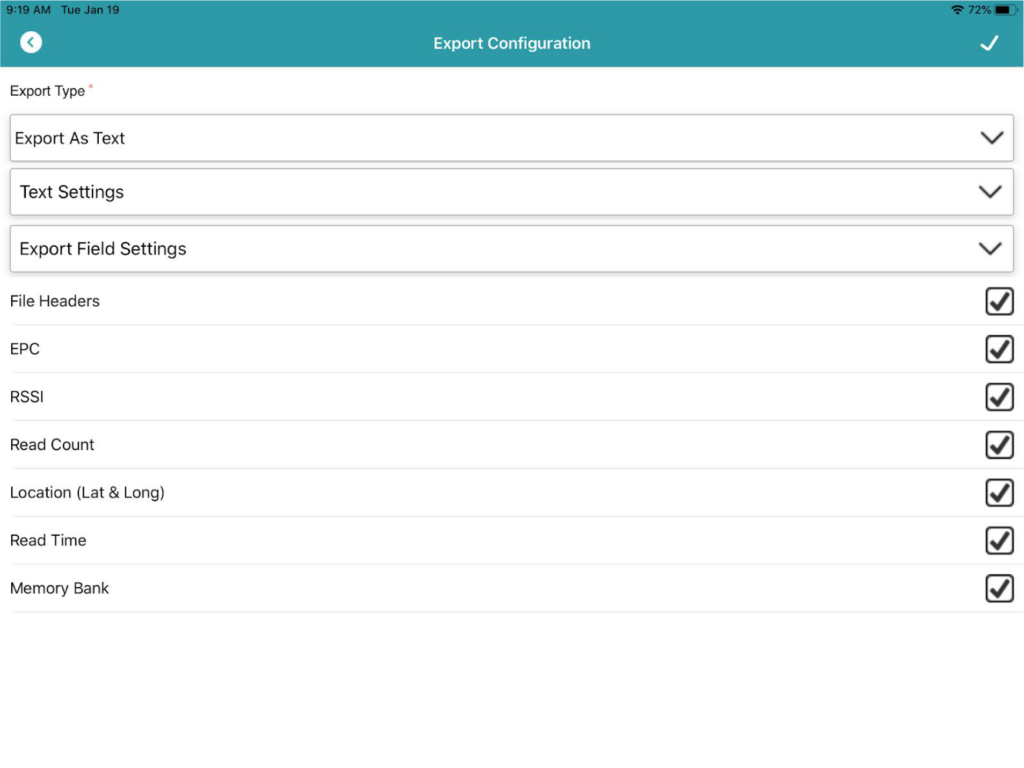 Step 4
Export Field Setting  – It is used as an option to filter the Keys for Exporting Data. Selected Values only exported and that can be viewed in the View File Page.