Summary
This article explains how to Enable or Disable the Customer Support.
Step 1
Side Menu → Account → Account Details.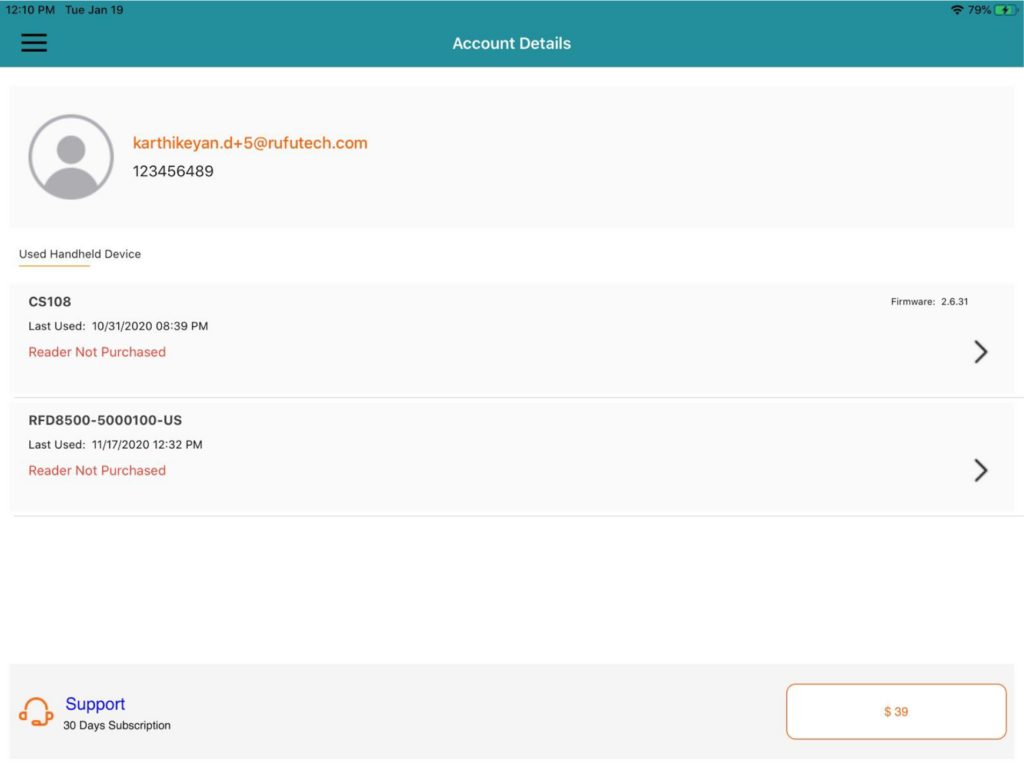 Once the user clicked the Price Value, then the screen navigated to the In App Purchase Page to activate the Customer Support for that Account.
Once the user Purchased the Customer Support we should Logout and again Login the Application.
Step 2
Now we have an option to see the expired date of our Customer Support in the Account Page.
Also we have an option to Disable / Deactivate the Customer's Support by Clicking Cancel.