Summary:
This Article explains how to reset forgotten password for the user in TagMatiks AT Lite application.
Prerequisite:
User should save the security questions in order to access the forgot password option.
Step 1
Click Forgot Password. Application will navigate to the reset the forgot password page. Security Question(s) will be loaded and the user must enter the correct answers.
If the user doesn't provide correct security answers, the system will not allow the user to proceed.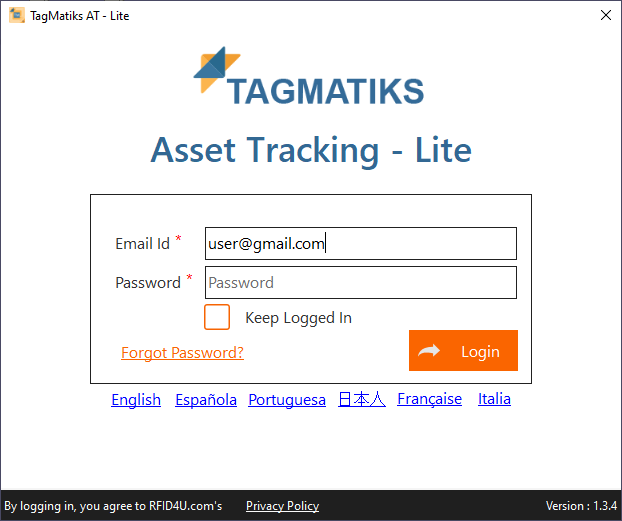 Step 2
After entering correct security answers, the password also will change and a confirmation popup message will be shown and click OK to close.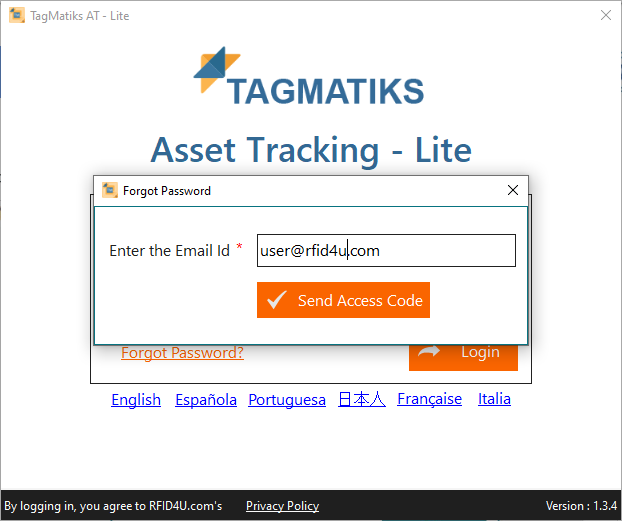 Step 3
Password characteristics should be at least one capital letter, one number, and a minimum of 6 characters.
After successfully changing the password, the user may login using the new password.