Summary:
This article explains how to populate an employee for transactions. Employees can be added to TagMatiks AT Lite for the checkout transaction.
Prerequisite:
Configure the Employee Tag in the configuration screen.
Step 1
Menu: ADMIN → Employee → Add Employee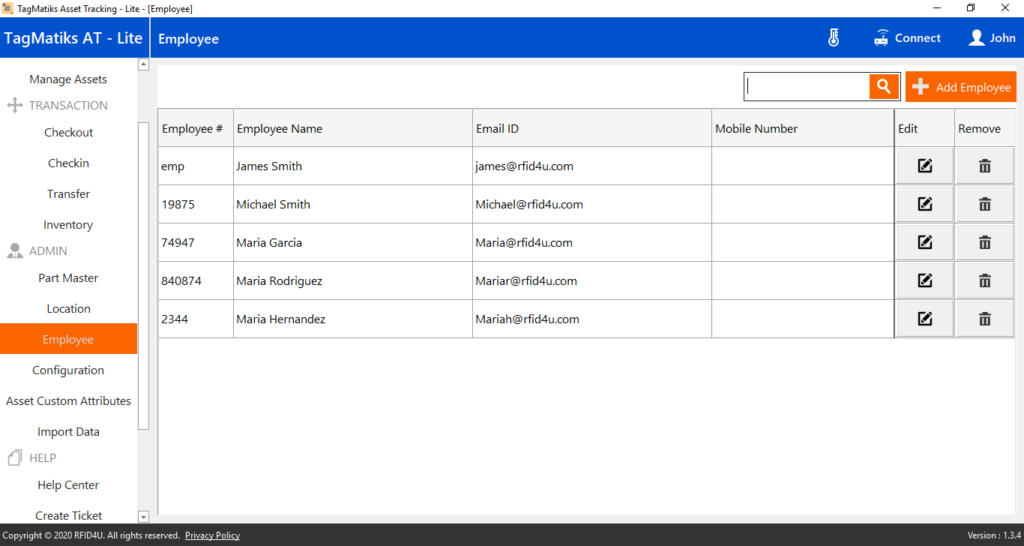 By clicking the Add Employee button, the screen navigates to below screen Fig 02.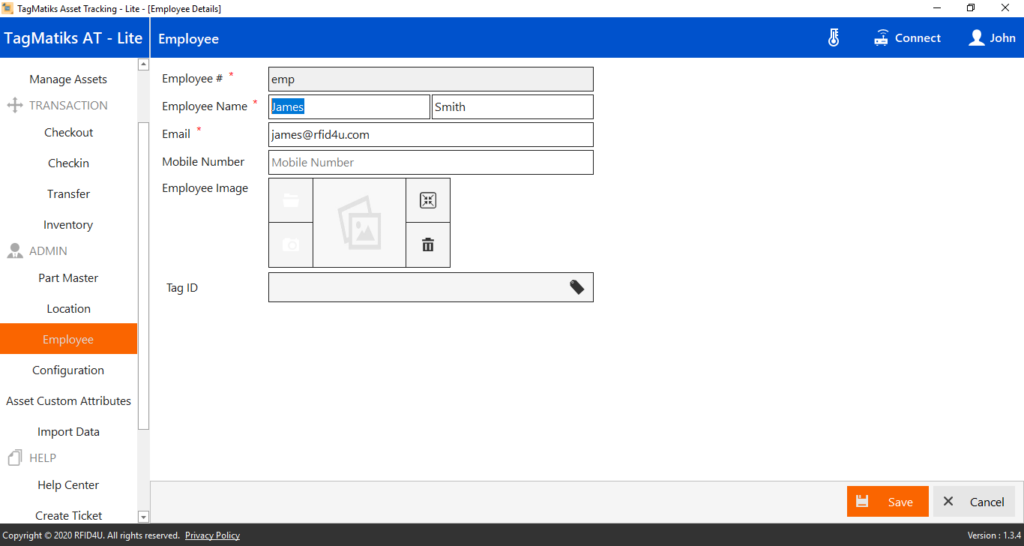 Using the Add Employee option, user can add the employee. This can also be done using the import tool.
The user has an option to edit/delete the employee by clicking the appropriate icon in the employee list page and perform the action.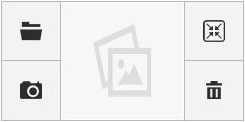 – From existing Jpeg file can be directly uploaded.

– From Webcam also photo can be taken.

– To Zoom the Photo Uploaded in application.

– To Delete the photo Uploaded.
Enter Employee ID #

Enter Employee Name

To create New Employee click on '+" Add Employee and it is navigated to a new screen for the adding employee number which is mandatory.
Next, Employee name which consists of a first name and last name which is also mandatory.
Mobile number is optional


Employee Image: It is optional to add the photograph for the employee by clicking the upload button and choose the photo and photo will be uploaded on the page.
Tag ID: Tag can be mapped to an employee when creating a new employee Master.


Encode Tag is used to writing Data to tag with the help of this option. While encoding the Tag, RFID Readers should be Connected.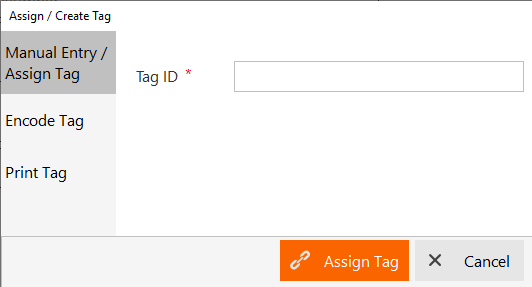 After entering all mandatory fields, the user can click the 'Save' button to create the new employee details and that will be displayed in the list page.
Note:
Employees are used to check out assets using the Checkout module.