Summary:
This Article explains how to add locations & sublocations to TagMatiks AT Lite.
Location Creation
Menu: ADMIN → Location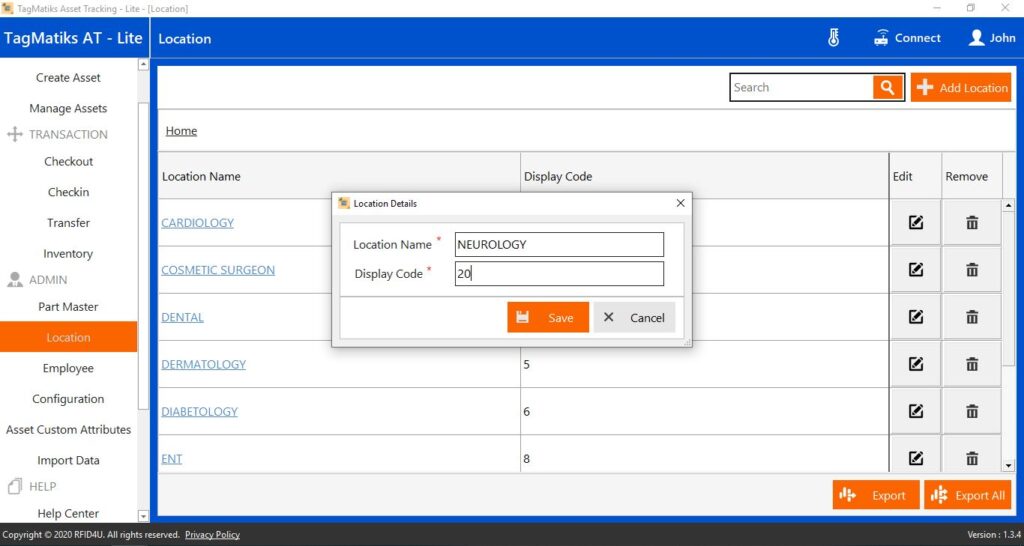 To create a new location, click on add location and a popup screen will display for adding the new location with name and display code. The display code can be used as shorter representation of the location. For example, the location name may be Las Vegas but the display code could be LV.

To modify a Location, click the edit button and a popup screen will appear with data then modify it and save it.

To delete a location, click the button. A popup screen will appear and click "Yes" to delete and click "No" to cancel the delete process.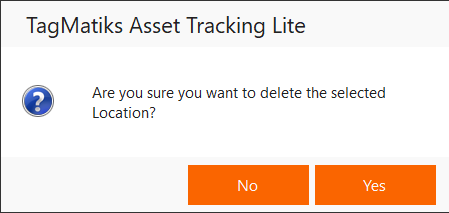 Sublocations Creation
Menu: ADMIN → Location
To create sublocations,
Click on the Location you want to add a sublocation to.
Click on ADD Location button
Click on the SAVE button