Summary:
This Article explains how to Bulk import Data using the Import tool of TagMatiks AT Lite.
Step 1
Menu → ADMIN →Import Data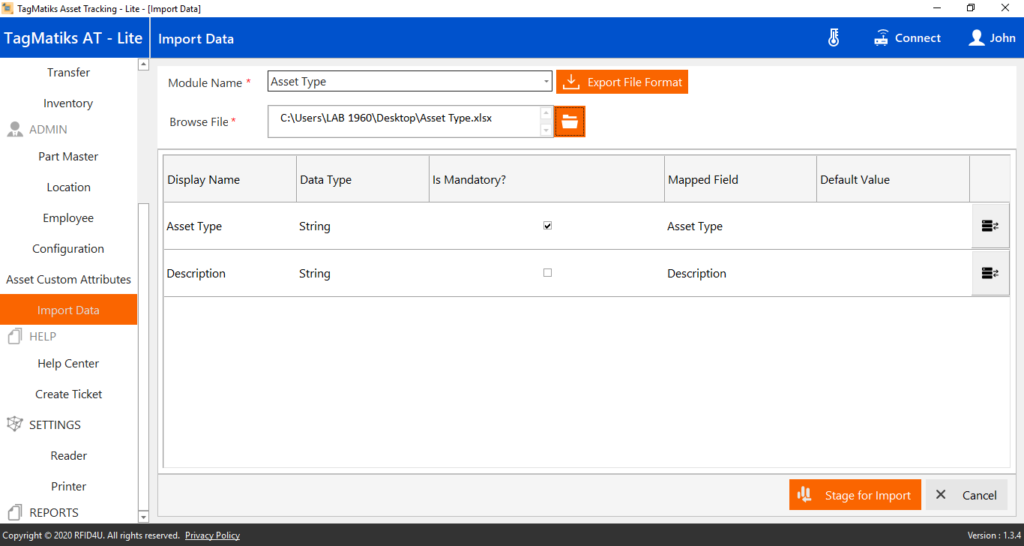 Mapped Field

To Map the field click to navigate the popup screen to map the field please refer the below Fig 02. Data which is mapped will be displayed in this row.
Default Value
In case of any values to be inserted for the whole row. It can be done in the Mapping screen.
Import Data
To upload bulk data from excel sheet.

As per module need to select the excel sheet 'Browse File' and then click the button to map the fields.
A popup screen will navigate to Import data Mapping screen and it can be mapped to the respective field.
Remove Mapping
To remove the column which is incorrectly mapped.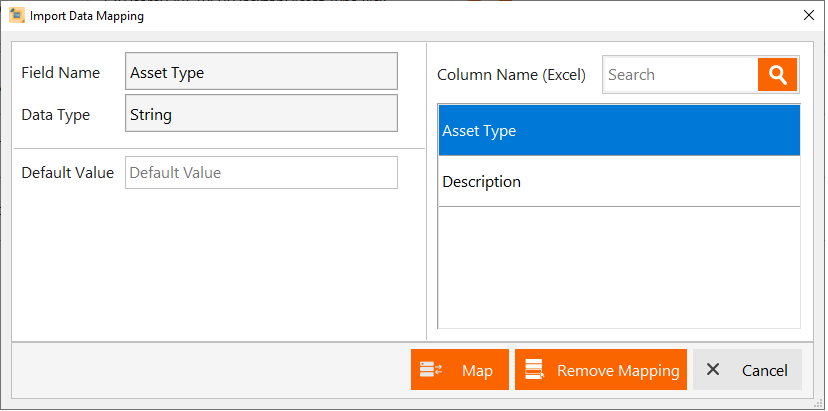 Click 'Stage for Import' to validate records with detailed summary Fig 03. Click 'Import' validated screen will be popup then click 'Done' for successful data.