Summary:
This article explains how to add users in TagMatiks AT Lite application. Admin user will have permission to add user/edit user.
Step 1
Menu: Admin → User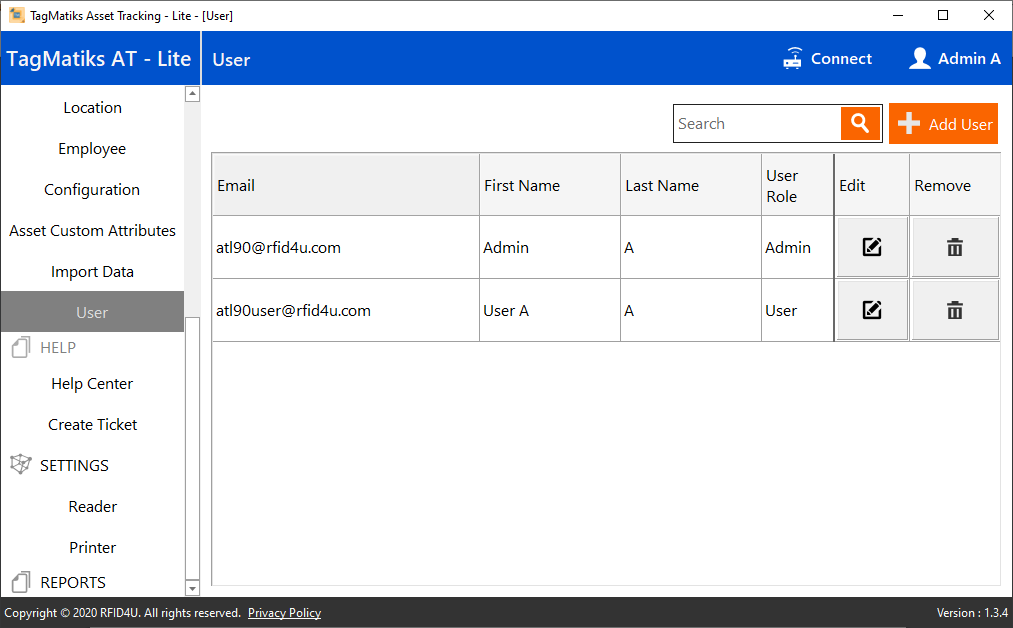 Create User
Click Add user to create new users. Email ID and Name will be mandatory.
Click 'Save' .
Email id and Password will popup on the screen and click OK to close. Share the temporary password to the user.