Summary:
This Article explains how to connect an RFID reader/RFID SLED readers in TagMatiks AT Lite.
Prerequisite:
Enable Bluetooth connection in PC & Handheld/Sled RFID reader.
RFID reader/RFID Sled readers are to be connected through Bluetooth Device settings and to be paired with PC and Applications. Please refer the article TMATL_1002 for pairing the device. After successful of Bluetooth reader please follow below steps for connecting RFID reader in TagMatiks AT Lite.
Selection of Reader
Settings → Reader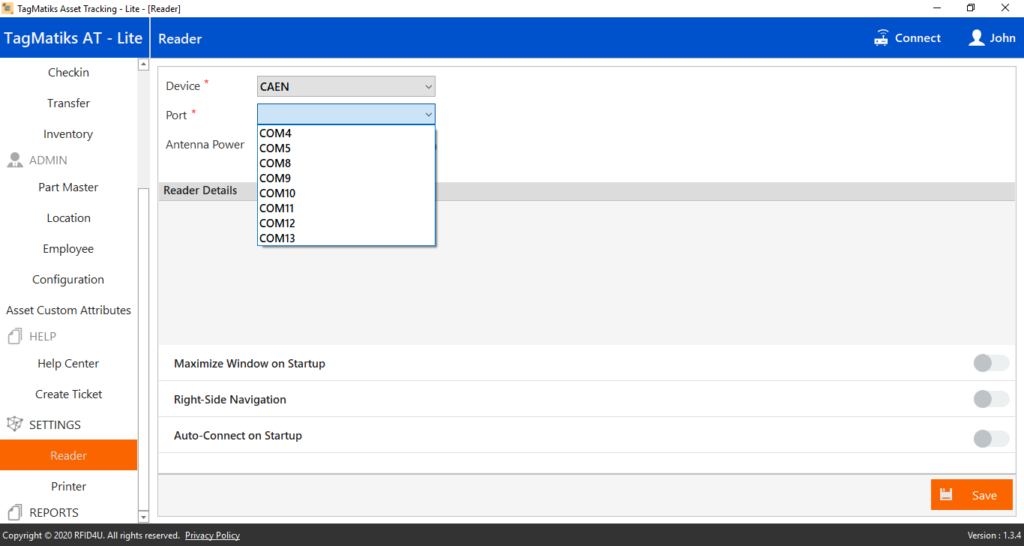 Select Appropriate reader from the Device List. Click 'Connect'. The RFID reader will connect with the selected device then will show a Successful message.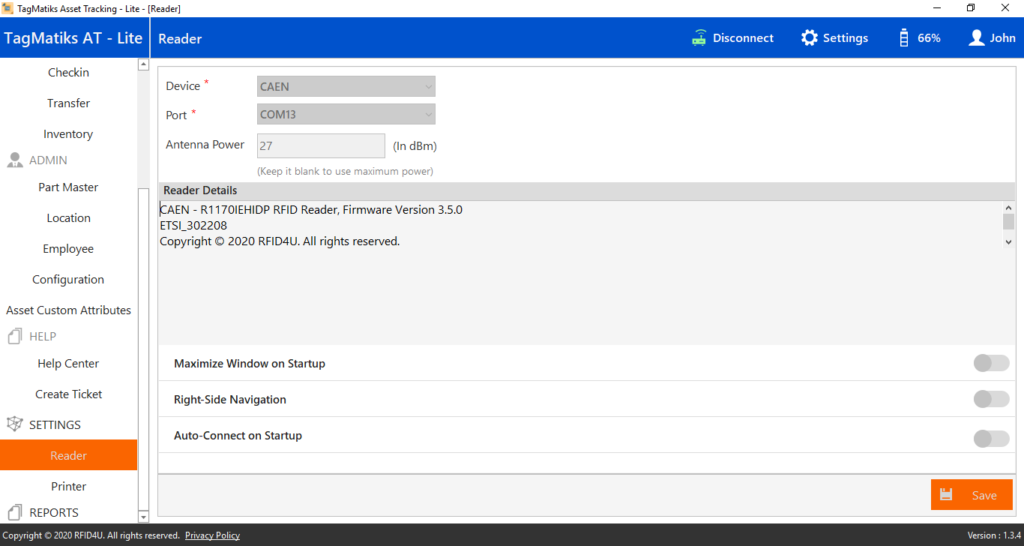 After Successful of the reader connection. The reader can be used for transactions like Check-in, Check Out, Transfer, or Inventory.