Summary:
This Article explains how to choose your language in TagMatiks AT Lite application.
TagMatiks AT Lite Application comes with default language, English. As of this article, we are also supporting Spanish, Portugal, and Japanese. New languages will continue to be added. On the login screen of TagMatiks AT Lite, you may choose the language of your choice.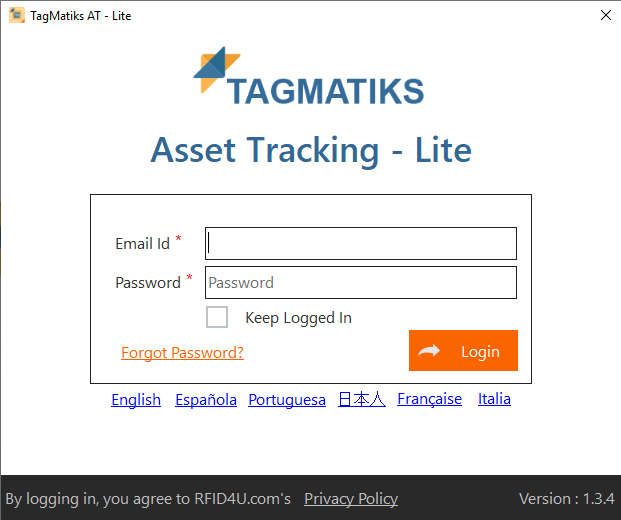 For example, if you select Spanish, the application will operate in Spanish.